Quality Control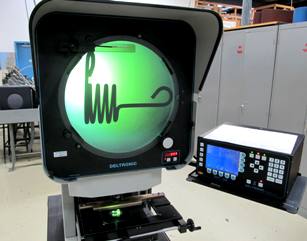 At D.R.Templeman, quality is as much a way of life as it is a program or procedure. Starting with the recruiting and hiring process, we look for people who share our belief that quality really is job one. Through training and frequent communication, we work hard to ensure that all employees adopt our quality and continuous improvement philosophies and that they have the tools to succeed. We have developed Quality Control procedures that put ultimate responsibility for quality on each operator. Production employees participate in quality teams and all operators are trained in statistical techniques. Connecting the right people with the right training and the right equipment has earned us a solid reputation for quality that goes well beyond adherence to blueprint specifications. Centered processes, superior workmanship and lot-to-lot consistency is what you can expect the first time and every time.
Other aspects of our QC program include:
Computer-aided statistical analysis.
c=0 sampling, Cpk   1.33
Advanced electronic test equipment
Calibrations traceable to National Bureau of Standards
Certified Supplier/Ship-To-Stock programs.
Want more details, click here to view our Quality Control Manual.
Testimonials
The quality of their work is outstanding, the best in the industry, as far as we are concerned.
Jack
General Manager
Ontario, Canada