Springs for Electronic Devices and Switches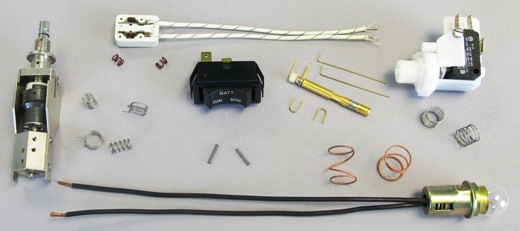 Electronic devices and switches run the gamut from the simplest designs that have changed little over the years to the most advanced engineering the 21st century can offer. No matter what your design calls for, D.R. Templeman can provide the perfect small spring or wire form to keep your devices operating dependably. It is our privilege to be the preferred supplier of springs and wire forms for OEM companies like GE, Tyco, Honeywell, Copper Wiring Devices and many others. From the circuit breakers protecting your house to the switches on your dashboard to the pneumatic switch that keeps you from getting shocked in your Jacuzzi, Templeman's springs and wire forms are everywhere.
Testimonials
"I have been working with the DR Templeman Company for nearly 20 years. From the beginning they exhibited great attention to detail, superior quality and great customer service. They quickly became our primary supplier of coil springs. More recently, due to their excellent track record and willingness to work with us on something new, they were one of the vendors chosen to participate in our pilot program for kanban replenishment of purchased parts. Their performance in that system has been excellent."
David
Manager, Purchasing & Inventory Control