Springs for Security and Fire Protection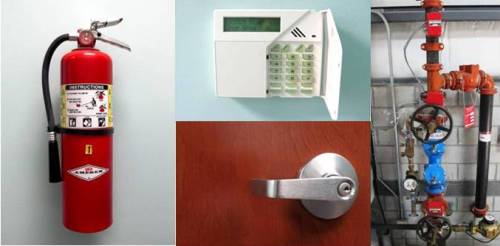 The last thing you want to hear is an alarm indicating your home or business is at risk from a break-in or a fire. Those systems don't have to "spring" into action every day, but when they're needed, they simply have to work. There is zero room for error. If you manufacture security and fire protection products, D.R. Templeman can provide the precision engineered small springs and wire forms you need to help you ensure the reliability you must deliver. From sprinkler system flow detection devices to alarm panel switches to entry door locks, our precision springs and wire forms deliver the consistent quality and reliability that your products require.
Testimonials
"We have had a very good working relationship with D.R. Templeman for about 15 years. As you know, you make a highly specialized spring for us. We were very impressed with the amount of time and effort you spent in the original development of this part.
Previously we had contacted two other spring manufacturers who just flat said they were not interested in helping us. D.R. Templeman jumped right in. It took a couple of months to get this part right. Since the initial trial stages, we have not had a single complaint from our customers.
We would like to thank you for all of your help. Our relationship has been excellent. D.R. Templeman's customer service has been great. Deliveries are always on time.
Any future need R.L. Allison & Associates has for springs would definitely be done through your company. We would most certainly recommend your company to anyone looking for high quality springs."
Stephanie