Springs for Hardware and Tools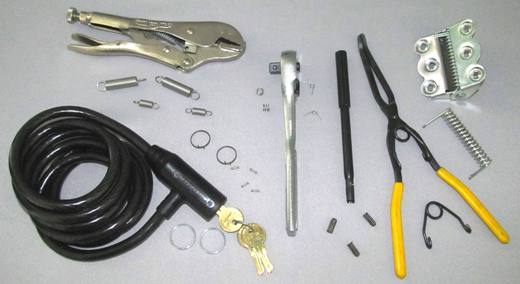 If you manufacture hardware and tools, chances are your good name is stamped right on them for all to see. You know your customers demand consistent, long-lasting performance from those products, so you demand the same from the custom spring manufacturers who provide the components that go into them. You can trust D.R. Templeman to come up with small springs and wire forms that meet or exceed your most exacting design standards. From specialized hand tools to complex machine tools to simple spring hinges, our custom springs and wire forms are just what you need for the products that bear your good name.
Testimonials
"I am more than pleased to be able to give this recommendation to any potential customers, acknowledging D.R. TEMPLEMAN to be one of the 'top' suppliers we have worked with over the years.
47 deliveries in the past 5 years have been ranked 100%.
Our needs start with quality which are met by you and your team, at each delivery. The prices and lead times are terrific and when we have start up ideas you work with us and our budget to get the specifics correct
Proper packaging, correct quantities, back up parts in case of emergencies, thorough certification paperwork, prompt order acknowledgements and open communication are things that we gratefully take for granted with D.R. TEMPLEMAN. Respect for your customer and giving everything that it takes to keep people satisfied must be a corporate mission statement.
When it is time to find a new supplier for something other than what D.R. TEMPLEMAN provides, they still come to mind and my immediate thought is always…"I only hope we find a vendor like them (D.R. TEMPLEMAN) in this industry."
Linda
Purchasing